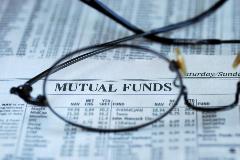 What Every Investor Needs to Know
A mutual fund is an investment company that pools the financial resources of many investors to buy securities. Investors buy and sell mutual fund shares directly from or back to the fund itself or through a securities dealer. While mutual funds offer advantages, including professional money management, diversification, affordability, and liquidity, investors need to be aware of certain disadvantages:
Price uncertainty — investors place an order, but share price is determined at the end of the trading day and not in "real time" like shares of stock.
Lack of control — investors have no input as to how assets in the portfolio are allocated and when securities are bought and sold.
Cost despite negative return — investors pay sales charges, annual fees and other expenses regardless of the fund's performance.
Also, many mutual funds offer multi-class structures which can affect an investor's performance results. Prior to selecting a certain mutual fund class, investors need to assess their individual investment goals and objectives, including how long they intend to stay invested in the mutual fund.
Before you invest, consider these other tips about investing in mutual funds:
Review all fees and charges. Front-end loads charge a fee when you buy; Back-end loads charge a fee when you sell; No-loads don't charge a sales commission, but charge a management fee. Read more about fees associated with mutual funds.

Do some comparison shopping. Since funds vary in terms of fees and charges, use the mutual fund analyzer to compare and contrast the costs of each fund.

Be aware of "breakpoint selling." Most mutual funds offer a reduced sales charge when you buy a certain number of shares, which can be found in the prospectus under the heading called "sales charges" or, simply ask your investment professional about the fund's specific breakpoint.
Read more details about understanding mutual funds and share class options before you invest.