Virtual Currency as an Investment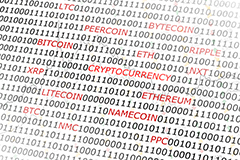 What Every Investor Should Know
What is virtual currency? Unlike traditional currency, these alternative currencies are not typically backed by tangible assets, are not issued by a governmental authority and are subject to little or no regulation. The value of virtual currencies may be highly volatile and the concept behind the currency is difficult to understand even for sophisticated financial experts. Investors should be aware that investments that incorporate virtual currencies present very real risks.
The Commission's Securities Division urges investors not to make substantial investments into this type of risky investment without first considering some important issues. Some common concerns investors should consider:
Virtual currency is subject to minimal regulation, susceptible to cyber-attacks and there may be no recourse should the virtual currency disappear.
Virtual currency accounts are not insured by the Federal Deposit Insurance Corporation (FDIC), which insures bank deposits up to $250,000.
Investments tied to virtual currency may be unsuitable for many investors due to their volatility.
Investors in virtual currency will be highly reliant upon companies that may lack appropriate internal controls and may be more susceptible to fraud and theft than other financial institutions.
Investors will have to rely upon the strength of their own computer security systems, as well as security systems provided by third parties, to protect their e-Wallets from theft.
For more information about the risks of investing in virtual currency, visit the Fraud Prevention Center of azcc.gov/azinvestor.