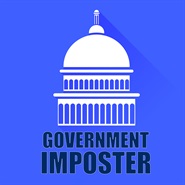 To reduce the possibility of investors falling victim to fraud, state and federal regulators, including the Securities Division, urge investors to verify license status and product information before handing over any money. Now, scam artists are doing the same--only with different intentions. Clad with official-sounding agency names and authentic-looking websites, fraudsters cloak themselves in the garb of legitimacy only to steal your hard-earned savings.
The ploy of a government imposter, of course, is to appear legitimate in order to gain your trust. But appearances can be deceiving. Some of these fake entities discuss fraud prevention, urging you to order brochures and contact them for more information. Here's the catch: none of the organizations had any legitimate ties to real regulatory agencies or organizations.
Read more about how to recognize a government imposter scam.