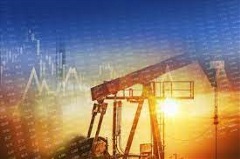 Fraudulent oil and gas deals are most often structured with the limited partnership (or other legal entity) in one state, the operation and physical presence of the field in a second state, and the offerings made to prospective investors in states other than the initial two states. With this type of structure, there is less chance of an investor dropping by a well site or a nonexistent company headquarters to check things out.
By acquiring interests in a "proven" oil field or in the immediate vicinity of other proven oil fields, investors are promised "can't-miss" opportunities for great wealth. Similar to mining ventures, oil and gas promoters frequently offer new and secret methods for reclaiming missed oil reserves on previously drilled oil fields. Typically, scammers invest false or misleading information about oil and gas properties to lure investors and keep them on the hook in the bogus investment.
Read more about what questions to ask when considering an oil and gas investment opportunity.