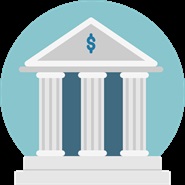 What is a prime bank scheme? In this type of scam, promoters of prime bank notes often claim investor funds will be used to purchase international financial instruments in overseas markets to generate triple-digit returns with little to no risk. While foreign banks actually use financial instruments called "bank guarantees," investors need to know that such financial instruments are never sold to the public in any kind of market.
As part of the facade, prime bank note fraudsters distribute documents that appear complex, sophisticated and official, telling potential investors that they have special access to programs typically reserved for top financiers on Wall Street and other world financial centers. Sometimes the promoters tell potential investors that their programs do not involve prime bank instruments and use terms such as "high-yield bank debentures" or "revolving credit guarantees" in an attempt to appear legitimate.
Finally, the investor is sometimes required to execute a "confidentiality agreement" and is told not to consult an attorney, accountant or financial planner or risk not being allowed to invest in the program.
Read more about Prime Bank Note Fraud, an alert from the FBI.