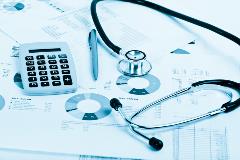 In a viatical or life settlement contract, an investor purchases the right to receive a portion of the death benefit of a life insurance policy or pool of policies. The investor may become a beneficiary of the policy or sometime an owner of the policy. While there are sound, reputable companies that offer viatical or life settlements commonly known as "viaticals," these investment may pose high risks of financial loss and are sometimes ground for abuse by unscrupulous individuals.
Fraudsters tell investors their money is "safe and guaranteed" as they gloss over or fail to disclose investment risks. Moreover, viatical and life settlement promoters may advertise a return on investment that seems enticing, but this percentage rate can be misleading as the "annual" return cannot be calculated until the policy matures, which means the insured has died.
Additionally, some insurance policies may be "clean sheeted," meaning the insured misrepresented his or her health status or medical history during the application process. Life expectancies become grossly and recklessly underestimated, thereby inflating the potential return on the investment. Some insurance policies are manufactured out of thin air and don't even exist.
Read more about how to avoid viatical schemes, including the questions you need to ask before you invest.